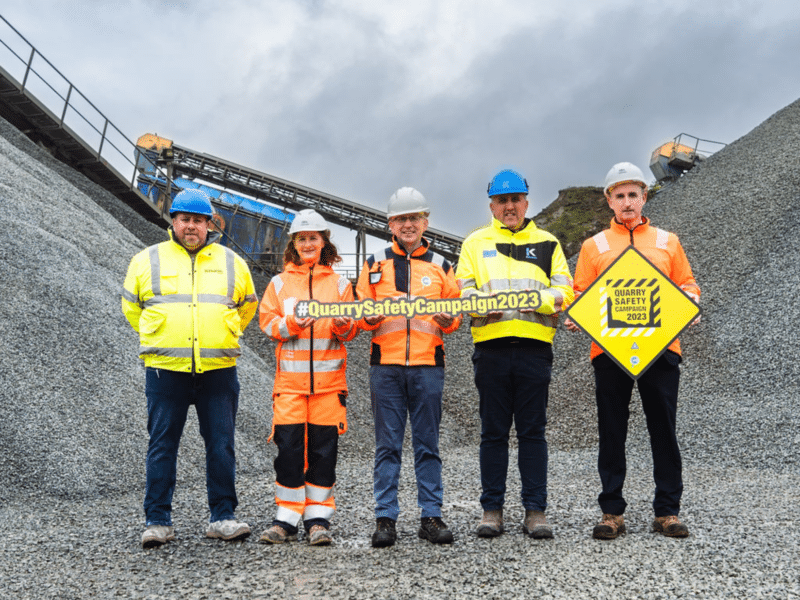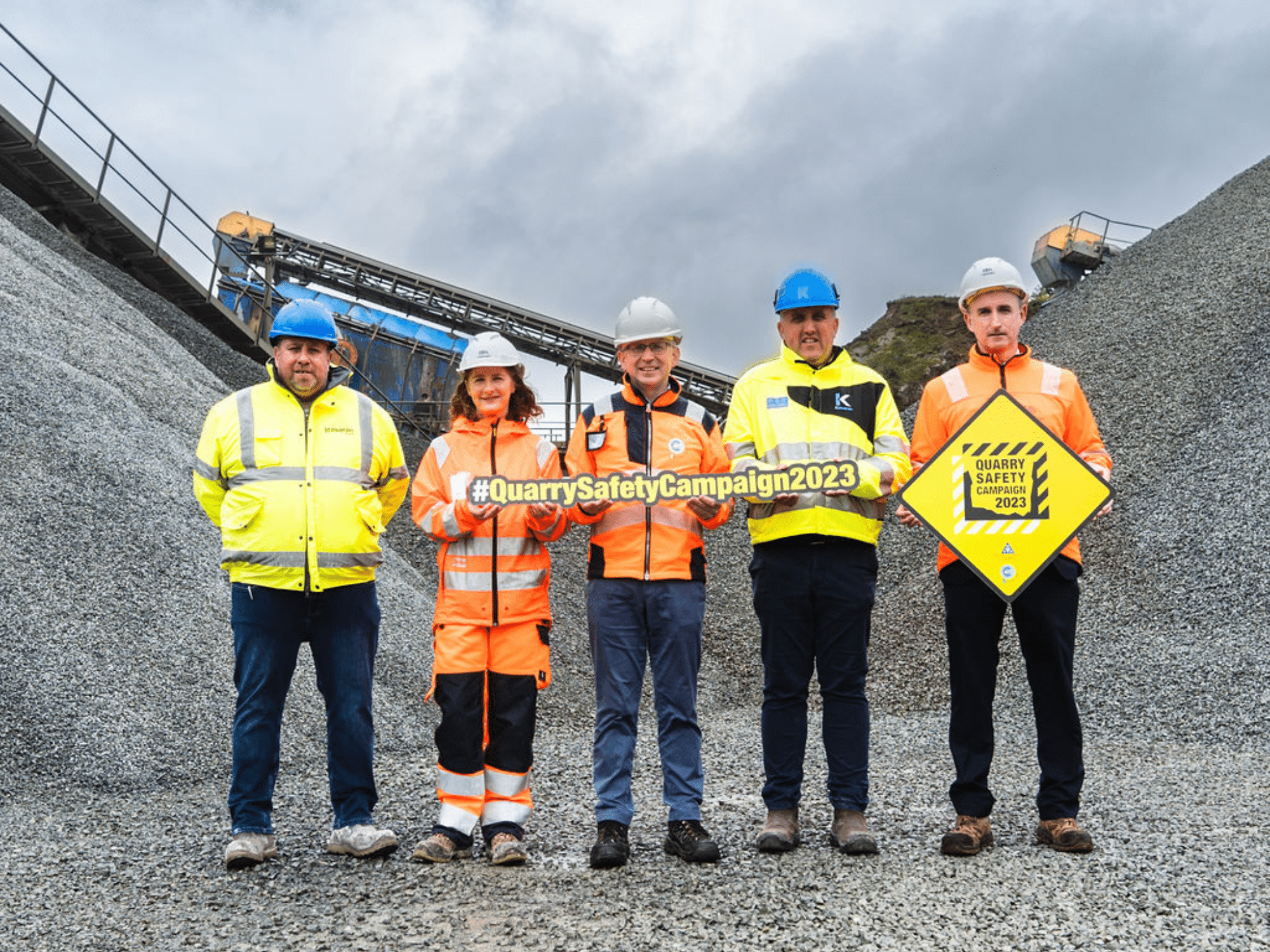 ICF meets Health and Safety Authority – (L to R) Leonard Moore Kilsaran, Hilary Byrne Senior Inspector Health & Safety Authority, Gerry Farrell CEO Irish Concrete Federation, Paul Maher Kilsaran, Mark Cullen Acting CEO Health & Safety Authority.
The health and safety of the industry's employees is a key priority of the ICF. Working in a quarry involves a number of common hazards and a proactive approach to identifying and mitigating the risk of accidents is critical to ensuring the safety of employees. ICF has been to the forefront in educating members on the importance of a safety culture within the working environment as well as identifying risks and advising on how to avoid accidents.
ICF works closely with the Health & Safety Authority (HSA) to improve safety in our industry. ICF meets regularly with the Authority and sits on the Quarry Safety Committee within the HSA. Both organisations co-operate particularly well in the area of education and regularly run joint events targeted at operators in the industry. The ICF's health & safety committee produces regular safety bulletins for members on the key risks associated with working in quarries. In addition, ICF makes submissions on regulatory and training issues in the area of health and safety to the Health & Safety Authority and Solas.
The ICF health & safety committee is made up of safety professionals working in member companies. The committee regularly monitors and shares experiences of accidents, near misses and best practice thereby increasing knowledge and awareness within the industry.