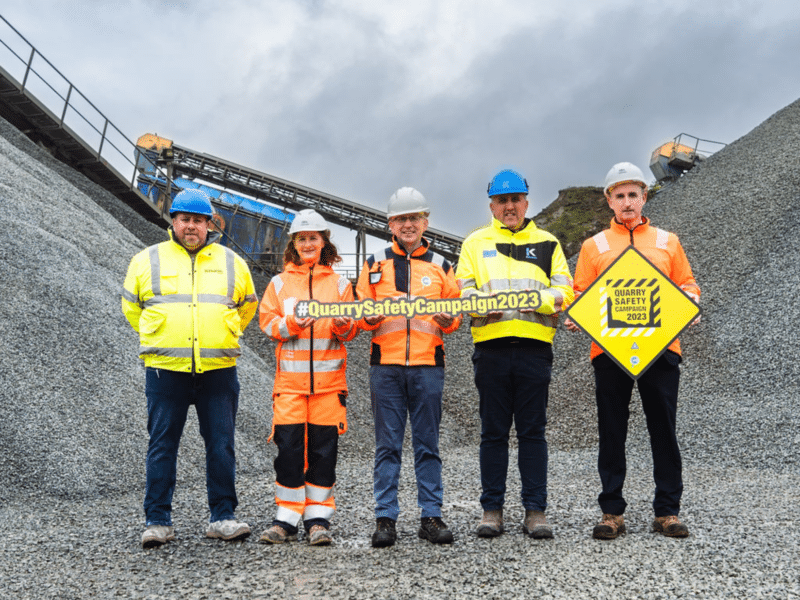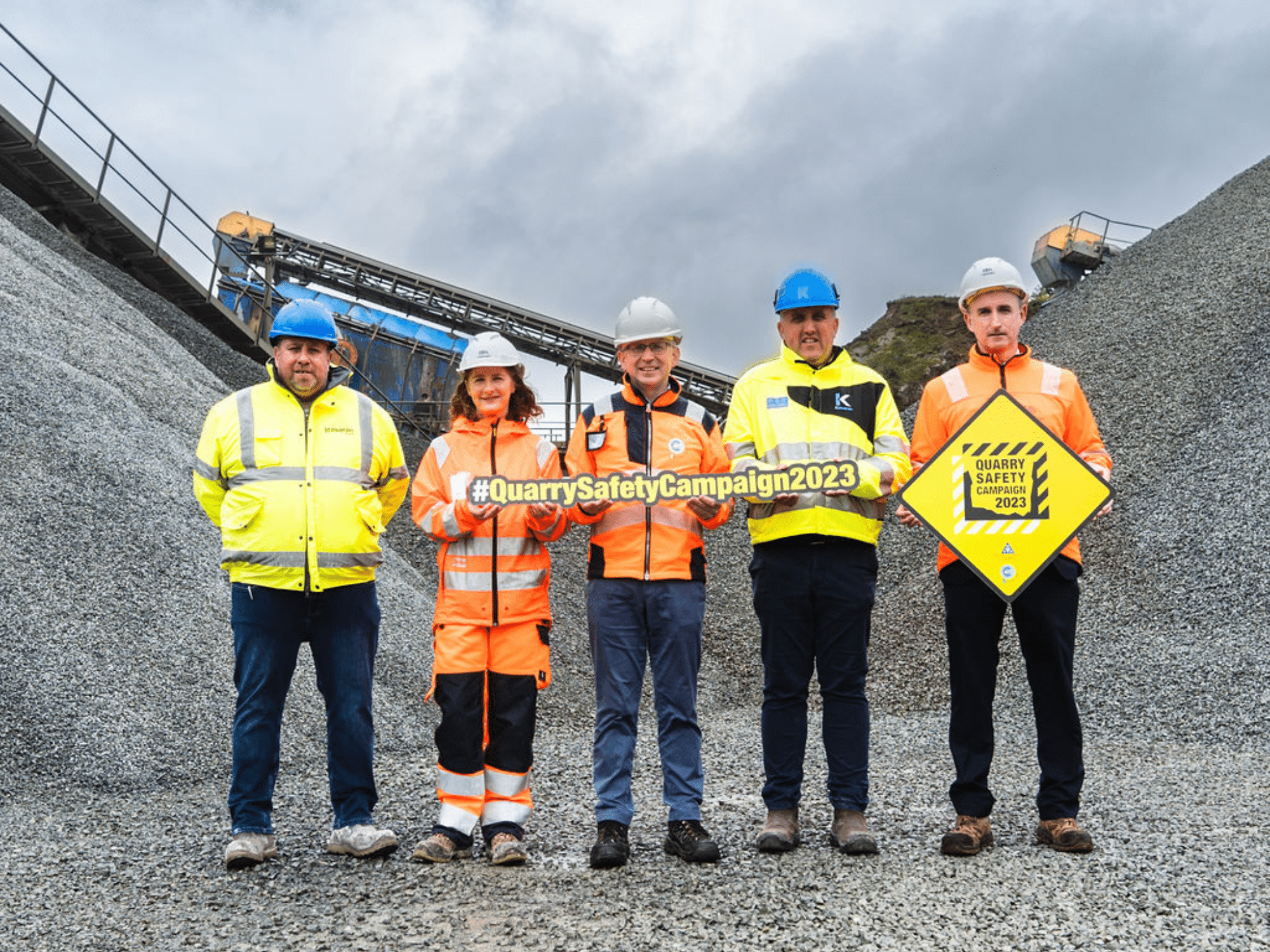 The Health and Safety Authority (HSA) will carry out a two week quarry safety inspection campaign commencing on Monday 15th May. The focus of the campaign is on safe machinery operation, machinery guarding and maintenance activities.
In the ten year period 2013-2022 Quarrying, Mining and the associated manufacturing activities in the industry accounted for 8 work-related fatalities in Ireland.
HSA inspectors will be conducting quarry safety inspections focusing on the key hazards that exist when operating quarry machinery or while carrying out machinery maintenance in quarries and associated manufacturing premises. Inspectors will also focus on ensuring that safe work practices and proactive measures are in place to reduce the risk of incidents, including serious or fatal injury.
Hilary Byrne, Senior Inspector, HSA stated on the launch of the campaign that, "As with any hazardous workplace environment, we urge employers to actively carry out risk assessments and put in place appropriate control measures including safe ways of working. The outcome of these risk assessments must be communicated to all those involved in the work while ensuring they all receive instruction and safety training relevant to the tasks that are undertaken."
She continued, "The Health and Safety Authority remains committed to improving the safety, health and welfare of all persons involved in the quarrying industry and these inspections are a key part of that effort and we welcome the support from the Irish Concrete Federation (ICF) for the safety campaign."
Irish Concrete Federation Chief Executive Gerry Farrell said "Our upcoming Quarry Safety Week is aligned with this important HSA inspection campaign and it's an opportunity for companies to review their safety procedures, together with their employees, and implement new initiatives to enhance the safety and well-being of all in the workplace. It is critical that our members remain focused on the fundamental safety risks associated with quarrying throughout the year. Therefore we greatly welcome the active support from industry on this campaign."
During the inspections, HSA Inspectors will be providing information, advice and making employers aware of resources available to help them reduce the risk of incidents involving machinery particularly during machinery maintenance.
For further information and resources on quarry safety visit HSA website at the following links:
Spring Quarry Safety Campaign 2023 Updates
Spring Quarry Safety Campaign 2023 Pledges
"We at Banagher Precast Concrete look forward to further improving our Health & Safety awareness during Quarry Safety Week Campaign 2023. We are encouraging our operatives to continue to step forward with any unsafe acts or conditions they come across during their working day. During the campaign we will be running numerous Toolbox talks and safety walks, we will be promoting our zero-tolerance approach to Health & Safety as we believe everyone should go home to their families the same way they arrived to work. "
"Harrington Concrete and Quarries are pledging to focus on Isolation and Maintenance for the Quarry Safety Campaign 2023".
"Roadstone are committed to during the current Quarry Safety Campaign on Maintenance and Isolation to carry out training in relation to " In the Line of Fire." The Campaign focuses on how serious incidents can be avoided by thinking about your own and others personal safety". 

Focusing on: 

What can happen when things go wrong
What is, In the Line of Fire
10 ways to avoid In the Line of Fire incidents

The main area where we are, In the Line of Fire

Stored Energy
Striking Hazards
Crushing Hazards A key focus is LOTOC (Lockout, Tagout, Confirm) with the emphasised on Confirm Step. 
"At McGraths our pledge for safety week started Friday the 12th of May where we had a Toolbox talk on the HSA work shop. We also have a Planned Maintenance that we going to record as a video from the briefing to Isolation and the final check when the work is completed. We have also introduced Stickers for the (Hard Hats) to remind everyone that PPE might be needed. This is especially useful for those who don't wear PPE daily and might forget, so this Sticker will catch their attention. We will also be carrying out Audits and Toolbox talks".
" The O'Reilly Group are committed and happy to support the Quarry Safety Campaign. We have already reviewed and updated our risk assessments paying particular attention to our LOTTO procedure. The SOP on the LOTTO procedure has been brought to the attention of those persons concerned and signed off/on. Lotto stations are in place throughout the premises within the O'Reilly Group. Spot safety checks were carried out and by our Safety Office and we are pleased to confirm that the SOP is been adhered to".